Seeking drug rehabs near me in San Diego, California? Our Esondido drug and alcohol addiction treatment centers can help. You've landed at the right place. Our southern California substance abuse rehabilitation centers are the best in the United States. We provide inpatient, residential, IOP, intensive outpatient, opiate detox, and alcohol detoxification services. Our services have some of the best Doctors and substance abuse counselors and therapists that are higher trained and qualified. 
You want the best drug rehab for your loved one's. There are also many factors to consider when looking for a drug and alcohol addiction treatment center. At Harmony Grove Recovery, we understand that there is no single method for recovery.
This is why we tailor our programs to each client. Some individuals my need our residential or inpatient addiction treatment program. While others may only need an IOP or intensive outpatient substance abuse treatment program. Many times individuals will need to begin with an alcohol or opiate detox. This evaluation process for inpatient residential drug rehab treatment and IOP intensive outpatient substance abuse treatment programs. in Escondido and San Diego is performed prior to being accepted into the program. 
The best inpatient drug rehabs are in San Diego and Escondido. To better answer this question there are several factors to consider. These may include;
level of medical care
qualifications of Doctors, therapists, and substance abuse counselors
do they offer medication assisted treatments (MAT)
health insurance
relapse prevention tools provided
Long-term recovery falls back on the tools acquired from a successful rehabilitation addiction treatment center. At Harmony Grove Recovery we provide all the necessary life skills needed to get a clients life back on track. We pair you with esteemed healthcare addiction specialists that seek to motivate, encourage, and experience healthier living.
Trying to find the best intensive outpatient drug rehabs San Diego, Escondido and California? We hope you consider Harmony Grove Recovery to help your loved one. IOP treatment is extremely flexible allowing individuals a lot of freedom while receiving substance abuse treatment.  We also provide luxury sober living amenities that are outstanding.
Intensive outpatient drug rehab doesn't have to be intense as the name states. There is a lot of fun at our addiction treatment facility in southern California. While you will get the best education and relapse prevention you also get the fun side of rehabilitation. Our therapeutic excursions include trips to the beach, local attractions, and fun events in Escondido, and San Diego.
Opiate and Alcohol Detox Centers San Diego, Escondido, and California Easing Withdrawal
Our recovery and alcohol and opiate detox centers in San Diego, Escondido, and California encompass stress-free, luxury living. We believe in only evidence-based treatment methods that assist clients in their road to recovery. In addition to the traditional ongoing care, clients are able to experience the joy that comes with holistic methods. We also utilize medication assisted treatment (MAT) with comfort medications to relieve many of the painful symptoms of drug and alcohol withdrawal.
Enjoy all types of programs while undergoing addiction treatment. Our facility offers the following activities to all clients:
Our Escondido Rehabilitation facility offers the following activities to all patients: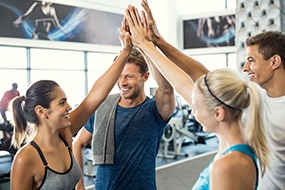 STRESS MANAGEMENT EXERCISES
LET US HELP YOU REDISCOVER YOUR PASSION FOR LIFE